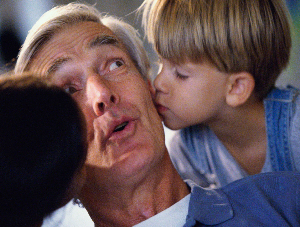 What if I require personal care?
24 hour on site care is available 365 days of the year by our wonderful team of carers. Autumn Assisted Living provides personal care that is bespoke to individuals in their own environment. This may involve as little as comfort visits to maintain feelings of security, to full personal care for the more disabled. We had the pleasure of receiving a prestigious 4 rose accreditation from Northamptonshire County Council to reflect the standard of care we provide.
Northampton NO
We are also able to provide a unique environment with supporting care for a person whose partner is the main carer, allowing a couple to continue living together, a unique feature of Autumn Assisted Living.
Experienced staff assess, devise and agree personal care plans with each client. Care plans are regularly reviewed to meet the changing needs of our clients.
What if I need assistance with preparation of meals?
Many elderly people are unable to prepare a daily hot meal for themselves, again a cause of much anxiety for the individuals and their loved ones. Autumn Assisted can provide the level of assistance required by each client to remove this anxiety. We have a chef on site 7 days a week to prepare meals for residents to their requirements and unlike many assisted living developments this is all included in the basic package price of the accomodation. The client then has the choice to have their meal brought upto their apartment and enjoy their meal in privacy or make their way to the restaurant and sit in the company of other residents in the complex.
Visits by friends and family are vital to ones overall well-being. Once you move in we immediately provide a telephone line for you with your own number to enable you to keep in touch (included in the price). Your security is paramount to us, when visitors attend they ring through to your apartment and you are able to communicate via an intercom. You grant entry into the complex by pressing a buzzer and the carers can escort the visitor to your front door and remain with you until you feel comfortable. There is a luxurious communal living room for larger get-togethers and these can also be catered with notice.
One of the main advantages of staying at Autumn Assisted Apartments is you never have any maintenance issues to worry about. Blocked drains, damaged roof tiles or a faulty boiler is the managements responsibility to put right at their cost and not a penny is ever charged to you.
the stress of routine chores can also be removed, as we will carry them all out for you. We have cleaners on site every day to ensure you enjoy a comfortable living environment, household waste is regularly removed, all your clothes can be washed, ironed and even put back in your wardrobe if you so wish and the beauty is you never receive a bill for any of these facilities as its all included in our service.



© Autumn Assisted Living 2007


What help can I get with cleaning and maintenance of the apartment?